Welcome to Southwestern Oregon Community College
To all of our students and members of our communities:
Welcome to Southwestern!
At Southwestern Oregon Community College, we are extremely happy that Southwestern is your choice for education. We value the trust you've put in us.
College challenges people to improve their lives and that's what our faculty and staff strive do every single day on our Coos and Curry campuses. We make sure no matter what your goals are, you are successful and you continue to learn throughout your life.
Our College is growing and improving for the future. Over the next year, you'll see exciting developments on our Coos Campus as we break ground on a new Health & Science Technology Building.
What does your future hold? A degree, a certificate or a transfer to a four-year university? Is it your desire to advance in your current job or learn skills to start a new career? Southwestern has the faculty and staff to guide you to your destination. All of us at Southwestern are eager to help you attain your goals! Take advantage of our fantastic, student-centered services which offer every student an array of support.
Our graduates experience much success in the workforce as nurses, chefs, welders, lawyers, teachers, parents and in every occupation imaginable. We look forward to hearing about your success in years to come. Upon graduation, you become a member of Southwestern's Alumni Association and are encouraged to participate in the activities to remain a part of the Laker Family!
Patty M. Scott, Ed.D.
President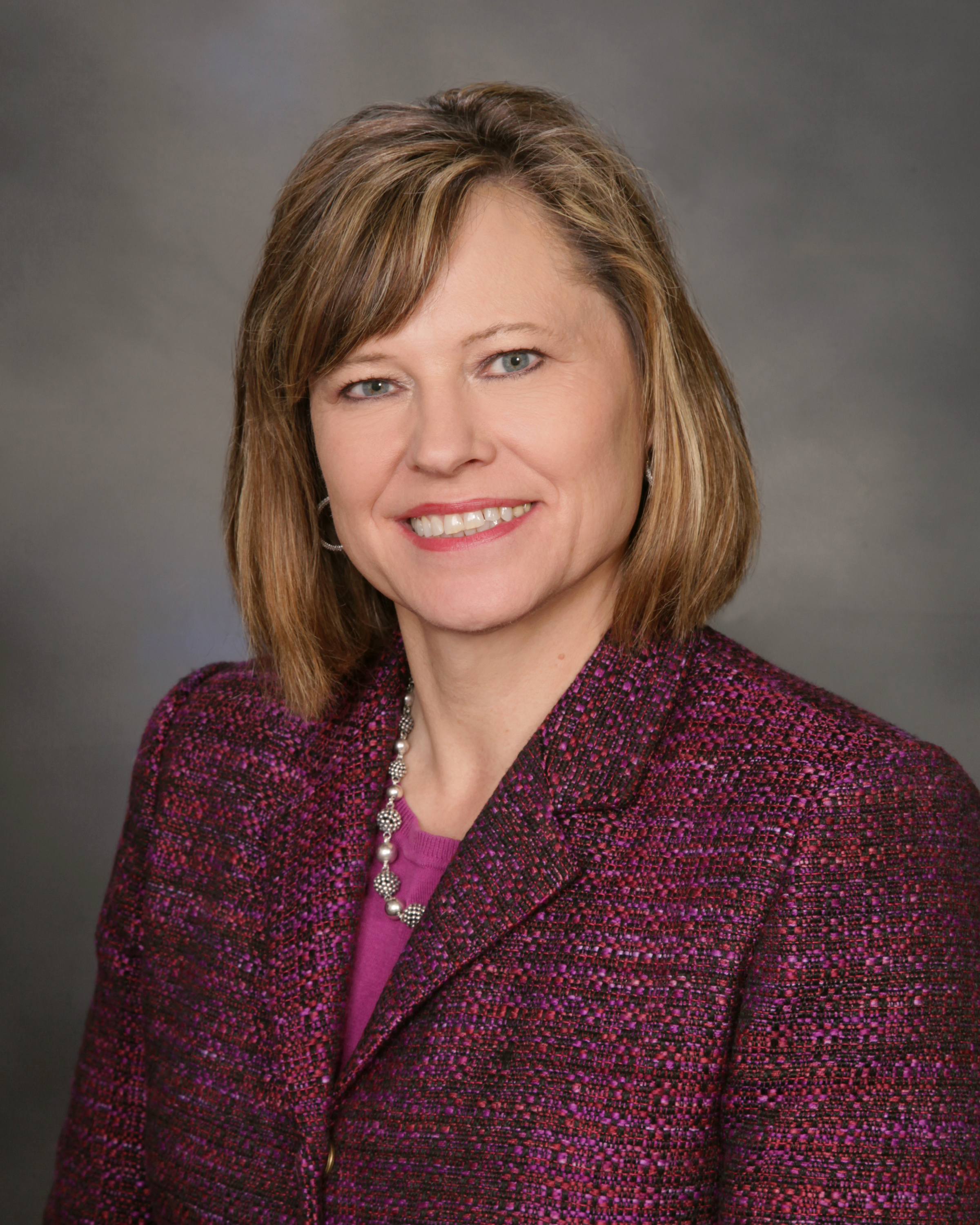 Southwestern History
Southwestern Oregon Community College is located within two miles of the Pacific Ocean in an area of scenic beauty and mild climate.
The 153-acre institution lies completely within the city of Coos Bay and is bordered on the north and east by the city of North Bend.
The College was formed in a tax district election in May 1961. It included Coos and western Douglas counties. On July 1, 1995, Curry County joined the College district. The district now encompasses 3,648 square miles with a population of more than 92,000. The College is the only public, post-secondary institution in the region.
Enrollment has grown from 266 students in 1961 to nearly 8,000 students annually. Staff has grown from 15 to more than 55 full-time faculty and from 11 to over 180 part-time instructors. Cultural and athletic events at the College attract over 20,000 men, women, and children each year.
During the early years, Southwestern held classes in surplus U.S. Naval facilities and in Coos Bay and North Bend school district buildings. Today's main campus is located on the shore of Upper Empire Lake in a natural tract of coastal pine.
Permanent campus construction began in 1963. A majority of the campus was built between 1965 and 1969. A second phase of construction, which began in 1979, provided new and remodeled shops and laboratories, and expanded facilities for several programs. The expansion included a student center with a cafeteria, student activity space, student government offices, and meeting rooms for school and community activities.
The College entered a new building phase in 1994 with the construction of a new student services and general classroom building. This was followed immediately by a comprehensive Student First Stop Center, a Family Center, student housing, a new baseball field, an indoor athletic practice facility and a state-of-the-art performing arts and conference center.
The residents of Curry County voted to annex themselves to the district in 1995; the College area nearly doubled in size, extending to the California border. A full range of college services are now offered in Curry County.
As a partner in the South Coast's economic development, Southwestern offers students and industrial partners education that meets their needs. Whether students enroll for a short course, a two-year transfer, or a two-year associate's degree, they are preparing for a rewarding future.
Southwestern Mission Statement and Accreditation
Mission Statement
Southwestern Oregon Community College supports student achievement by providing access to lifelong learning and community engagement in a sustainable manner.
(Adopted November 19, 2012)
Core Themes & Values
Learning & Achievement
Access
Community Engagement
Sustainability
(Revised February 25, 2015)
Vision Statement
Southwestern leads and inspires lifelong learning.
(Adopted June 26, 2006)
Accreditation
Southwestern Oregon Community College is accredited by the Northwest Commission on Colleges and Universities (NWCCU). Accreditation of an institution of higher education by the Northwest Commission on Colleges and Universities indicates that it meets or exceeds criteria for the assessment of institutional quality evaluated through a peer review process. An accredited college or university is one which has available the necessary resources to achieve its stated purposes through appropriate educational programs, is substantially doing so, and gives reasonable evidence that it will continue to do so in the foreseeable future. Institutional integrity is also addressed through accreditation.
Accreditation by the Northwest Commission on Colleges and Universities is not partial but applies to the institution as a whole. As such, it is not a guarantee of every course or program offered, or the competence of individual graduates. Rather, it provides reasonable assurance about the quality of opportunities available to students who attend the institution.
Inquiries regarding an institution's accredited status by the Northwest Commission on Colleges and Universities should be directed to the administrative staff of the institution. Individuals may also contact:
Northwest Commission on Colleges and Universities
8060 165th Avenue N.E., Suite 100
Redmond, Washington 98052
(425) 558-4224
www.nwccu.org
The Northwest Commission on Colleges and Universities is a nationally recognized regional accrediting agency by the U.S. Department of Education
Copies of the College's accreditation, self-study reports, approvals, and certifications are available for review by contacting the Accreditation Liaison Officer or requesting to review copies of reports which have been made available at the Library (not all reports are available at the Library at this time), located in Tioga Hall or posted on the Institutional Report Archives webpage. NWCCU accreditation status is granted as an institution; any program specialized accreditation or approvals are granted by other agencies.
Southwestern Program Accreditation
Oregon Coast Culinary Institute (OCCI) Culinary and Baking & Pastry Programs Accreditation
The Culinary Arts and the Baking & Pastry Programs were granted accreditation by the American Culinary Federation (ACF). This accreditation is the highest level available for initial accreditation by the ACF – the premier professional chefs' organization in North America, focusing its efforts on offering education, apprenticeship and industry certification. With the accreditation, OCCI's graduates will automatically gain the title of certified culinarian upon graduation, along with their associate's degrees.
Nursing Program Approval
The Oregon State Board of Nursing (OSBN) is the state agency responsible for overseeing the standards for approval of nursing programs in Oregon. Southwestern is an approved program having submitted the required self-study in fall 2006. The OSBN website provides the following information:
The Oregon State Board of Nursing monitors continuing compliance with the Standards for Approval. The standards address faculty approval, curriculum approval, and student standards and records as well as several other program specific approvals.
Paramedicine Program Accreditation
The State of Oregon Office of Workforce Development, in partnership with the State's Emergency Medical Services Office, reviews programs every five years for each college offering Emergency Medical Services (EMS) training. The program approval encompasses all aspects of a training program, including administrative support, curriculum, facilities, funding, instructor credentials, and program management.
Southwestern began offering the two-year paramedic degree in fall 2008. The first on-site visit for program approval took place on May 28 and 29, 2009. To date, the program continues to meet program accreditation expectations.
Medical Assistant Program Accreditation
The Medical Assistant program is accredited by the Accrediting Bureau of Health Education Schools (ABHES). The program was granted programmatic accreditation in 2016. ABHES is recognized by the U.S. Department of Education as an accreditor of private, postsecondary institutions in the United States offering predominantly allied health education programs leading to a certificate, diploma, Associate of Applied Science, Associate of Occupational Science, academic associate degree and/or baccalaureate degree including those offered via distance education.
Childhood Education and Family Studies Program Accreditation
Both the Associate of Science with an emphasis in Childhood Education and Family Studies and our Associate of Applied Science in Childhood Education and Family Studies are now accredited through the National Association for the Education of Young Children Early Childhood Associate Degree Accreditation (NAEYC ECADA) organization.
Public Notice of Non-Discrimination
Southwestern Oregon Community College Board of Education Notice of Non-Discrimination
Students, their families, employees and potential employees of the Southwestern Oregon Community College District are hereby notified that Southwestern Oregon Community College does not discriminate on the basis of race, color, gender, sexual orientation, marital status, religion, national origin, age, disability status, gender identity or protected veterans in employment, education, or activities as set forth in compliance with federal and state statutes and regulations.
Any person having inquiries concerning Southwestern's compliance with Titles II and IV of the Americans with Disabilities Act of 1990, Titles VI and VII of the Civil Rights Act of 1964, Title IX of the US Education Amendments of 1972 - Public Law 92-318, or Section 504 of the Rehabilitation Act of 1973 may contact:
Jeff Whitey, Vice President of Administrative Services
Southwestern Oregon Community College
1988 Newmark Ave.
Tioga Hall, Rm 511
Coos Bay, OR 97420
541-888-7402
Southwestern Oregon Community College offers the following career and technical education programs for all students regardless of race, color, gender, sexual orientation, marital status, religion, national origin, age, disability status, gender identity, or protected veteran status, including those with limited English proficiency: Business, Office Technology, Computer Technology, Childhood Education, Criminal Justice, Culinary, Fire Sciences, Health Sciences, and Welding.
Persons seeking further information concerning the vocational education offerings and specific prerequisite criteria should contact:
Dr. Ali Mageehon, Vice President of Instruction
Southwestern Oregon Community College
1988 Newmark Ave.
Tioga Hall, Rm 506
Coos Bay, OR 97420
541-888-7417
 
While every effort is made to ensure the accuracy of the information in this catalog, Southwestern Oregon Community College has the right to make changes at any time without prior notice. This catalog is not a contract between Southwestern Oregon Community College and current or prospective students. Some policies and procedures are subject to change. See quarterly Schedule of Courses for details.
Equal Opportunity
Southwestern Oregon Community College does not discriminate on the basis of race, color, gender, sexual orientation, marital status, religion, national origin, age, disability status, gender identity, or protected veterans in employment, education, or activities as set forth in compliance with federal and state statutes and regulations
Southwestern Oregon Community College Contact Numbers
1988 Newmark Ave.
Coos Bay, OR 97420
www.socc.edu
Contact Numbers

| | |
| --- | --- |
| Southwestern Main Campus | 541-888-2525 or 800-962-2838 |
| Administrative Services | 541-888-7206 |
| Admissions | 541-888-7636 |
| Athletic Department | 541-888-7452 |
| Community Education | 541-888-7328 |
| Curry Campus - Brookings | 541-813-1667 |
| Curry - Gold Beach Center | 541-247-2741 |
| Curry - Port Orford Office (by appointment) | 541-247-2741 |
| Deans' Office | 541-888-7369 |
| Educational Support Programs and Services (Counseling, Testing and Advising) | 541-888-7405 |
| Financial Aid Office | 541-888-7352 |
| Federal Work Study/General Student Employment | 541-888-7411 |
| Federal Student Aid | 800-433-3243 |
| International Student Program | 541-888-7185 |
| Office of Instruction | 541-888-7424 |
| Oregon Student Assistance Commission | 800-452-8807 |
| President's Office | 541-888-7400 |
| Student First Stop (Registration, Student Records, Transcripts, Cashier, Student Accounts Receivable and Financial Aid Assistance) | 541-888-7352 |
| Student Housing | 541-888-7635 |
| Student Support Services | 541-888-7419 |